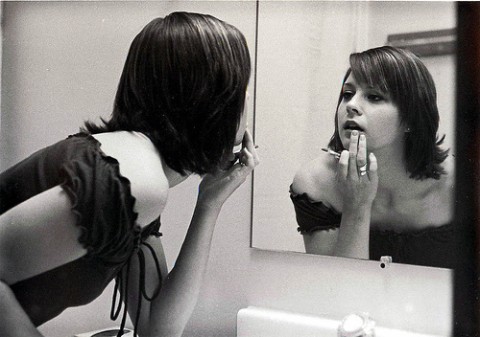 If you're like me and you struggle with writing or blogging on a regular basis, try writing in first person narrative. Start using more I and we and less you, he, she, they and it.
I personally find it a heck of a lot easier to write from my own point of view than it is from or to someone I don't know. It feels more like talking—natural, unforced and personal.
This Prolific Blogger Writes in First Person
One big reason why blogger Chris Brogan has no problem writing an average of 2-3 posts a day is because he's squarely disciplined. I admire this breed of writing discipline.
The other lesser known but equally important reason is he gets to be himself every time he writes. There's a natural flow in Chris's narrative voice that makes him personable and interesting.
He's built genuine value that nobody can replicate with learned tactics or automated systems. This ambiance of comfort, of feeling welcome and speaking casually is a big reason why people stick around in Chris's community.
Copywriting Has Its Time and Place
There will be some copywriters and writing coaches and shrewd college professors who will get on my case about writing in the first person narrative—even on a blog.
They will say I'm not marketing right or that I'm taking the easy way out. They'd rather see me on the front lines "crafting compelling copy" and "addressing customer pain points."
I will admit they have a point, a finely sharpened point. Copywriting is hugely important for driving sales—traditional aggressive and "dirty" copywriting tactics really do work—but they're not the best style of writing for building human to human relationships.
But…
If writing in the first person feels better and comes easier and still has the power to deliver value and build communities, shouldn't we be doing it more?
Need another really good writing tip? Try this.
Photo by Katie Tegtmeyer.