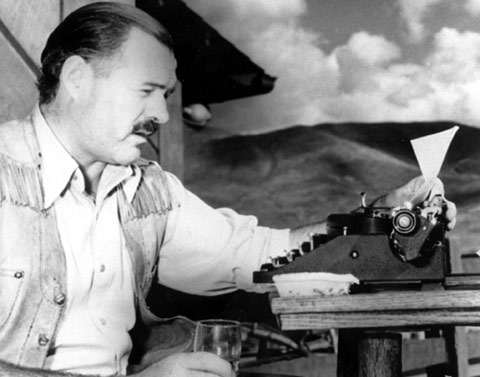 Okay. I've taken a seat in my favorite coffee shop, I've removed my watch and I'm here to focus on writing.
The last thing I've done before starting is download iA's Writer app for the iPad for a live out-of-the-box demo here on Wordful.
Ultra Quick Disclaimer
Before we get into this marvel of an app, let me stress that you shouldn't be reading this post if you think Writer is going to make you a better or more disciplined writer. That's all on you, amigo.
First Blush Impressions of Writer
So far I like this app. Writer has an astonishing sense of empathy for the bona fide writer:

ample white space, a soothing typeface and the unprecedented "focus mode," which I'll comment on below.
The Writer keyboard has a few extra helpful features like quick punctuation keys and word/character cursors. There's also a clock at the top indicating how long it will take someone to read what you've wrote (how are they measuring this by the way?), as well as a character counter (much desired word counter on its way says iA).
Writer autosaves your work every two seconds. Plus you can sync with your Dropbox account (although the formatting on this wasn't pretty). I also tried the email feature and it sent cleanly-formatted text file to my inbox—for editing of course.
Focus Mode Is Where It's At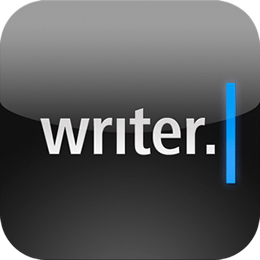 Here's me using the focus feature, which blurs out everything except the few lines I'm writing on. All the auto correct features are turned off and I can't even go back to fix a typo.
The whole idea is to keep you razor focused on the minutia of your sentence, and it really works. I find myself thinking and typing with more rigor and concentration. Errors don't bother me as much, either.
So I must agree with iA's claim:
The key to good writing is not that magical glass of Bordeaux, the right kind of tobacco or that groovy background music. The key is focus.
Verdict: Writer is Cool
It's 500 words and half an hour later and my coffee is cold—I didn't even touch it. Somehow I got sucked into the sacred monochrome space of Writer and all I did was write. How beautiful.
A little caveat here: I'd only use Writer as a rough drafting tool. You'll have to edit your post somewhere else, preferably off the iPad. The controls on Writer are not designed for prime-time editing (perhaps an Editor app, eh, iA?)
Writer works with such simplicity and elegance that at times I actually feel like Hemingway gracefully clacking out another masterpiece on his good 'ol Royal typewriter.
Which reminds me of feature request: how about a little bell that rings when we do a carriage return?
Download the Writer app for the iPad here.
Photo courtesy of AP.