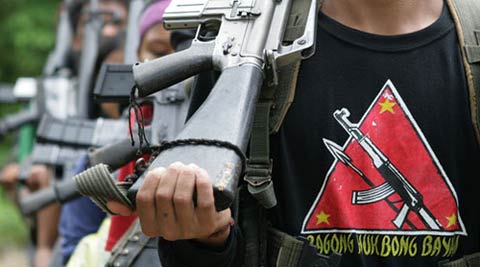 Two weeks ago I woke up to a suspicious pingback in my WordPress dashboard linking to my one-page business plan post. Sure enough, when I checked it out, there was my post–plagiarized word for word on a scraper site.
The first reaction of any hard-working blogger being plagiarized is to get angry, which I did. But then what? If you do a Google search on "blogging plagiarism," you'll more or less get these recommendations:
Contact the plagiarist and ask them to remove your content.
Contact their advertisers and file a "duplicate content" complaint.
Report them to the search engines.
Take legal action.
Name them and shame them.
These steps are good but not entirely practical. Contacting the plagiarist of a scraper site (step 1) is like trying to ask the guy who runs a chop shop to give you back your stolen car–it's useless. In fact, the most you'll find on scraper site is an overly generic about page (if even that) and the name "Admin." Forget about contact info and a photo!
Steps 2-4 can be serious time-suckers, especially #4. If you're a solo entrepreneur like me, time is your most precious asset. The time it would take to contact advertisers, search engines and, dare I say—lawyers—could permanently cripple your productivity.
So let's look at #5– "name them and shame them." This is the best option if you have just a few aggressive minutes to spare. Unlike the other, more traditional options, naming and shaming a plagiarist takes a true guerrilla-style approach to copyright infringement warfare.
There are a few ways to name and shame a plagiarist, but the quickest and most powerful is Twitter. It's instantaneous and widespread, which is just the weapon you'll need.
The first thing I did was tweet a rant about being plagiarized, and within one minute I had a small army of people joining me in passionate disgust of plagiarism.
Then, plagiarism consultant Jonathan Bailey of @plagiarismtoday rushed in out of nowhere with an instant offer to help my dilemma. Jonathan is very active and generous with his time and monitors most plagiarism conversations on Twitter.
The next thing that happened took full advantage of the plagiarist's fatal mistake. For some reason this guy had his Twitter feed (@affiliatetips4u) on his scraper site! Once I saw that I knew I could finish him off.
This is how the gunfight unfolded:
@Wordful, 6:11am: I just got plagiarized! Right here: http://www.yourmoneysolutio…

@Wordful, 6:16am:@affiliatetips4u Please remove my content from your site: it's plagiarism!!! http://hex.io/13f3

@plagiarismtoday, 6:20am:@Wordful Anything that I can do to help with the plagiarism issue?

@Wordful, 6:26am: @plagiarismtoday Hi Jonathan–just got my content hijacked by @affiliatetips4u. It's linked back to my site but I want it removed

@plagiarismtoday, 6:27am: @plagiarismtoday See here: RT @affiliatetips4u Please remove my content from your site: it's plagiarism!!! http://hex.io/13f3

@affiliatetips4u, 10:28am: @Wordful sorry…. it wasn't hi jacked it's a good article and it was sent to us and got posted without giving reference. Sorry!

@affiliatetips4u, 10:29am: @Wordful Done… Sorry again!

@Wordful, 10:46am: @affiliatetips4u Got it. Don't understand why you would do that in the 1st place: write your own stuff!!! #plagiarism

@affiliatetips4u, 10:40am: Site is down… Working on it… For now enjoy the post.. Sorry for the issues!
The instant bad and widespread exposure @affiliatetips4u got from me, @plagiarismtoday and my use of the hashtag #plagiarism just about wiped out whatever reputation this plagiarist was trying to build.
Within 3 1/2 hours and 9 tweets, not only was my stolen content removed, but the entire scraper site was taken down.

The plagiarist made a strategic error by being active on Twitter. Anyone who steals content for a living can't expect to be active in social media–the honesty and transparency of the system does not permit these brazen violations.
If you're dealing with a plagiarist who doesn't use social media, you can still use Twitter to indirectly hit back at them using the same tactics I describe above.
You should also follow-up with an assertive comment on the offending site. Lorelle on WordPress offers some great copy and paste text that resembles a scary legal cease and desist letter.
For more reading, skim through these Problogger posts about content theft here and here. Copyscape is a tool for finding duplicate content, and John Chow recommends the feed footer Worpress plugin as well as a deep linking strategy.
UPDATE: Maria Watson sent me a link to another good online plagiarism resource.
When it comes to fighting plagiarism, don't be afraid to take matters into your own hands!
Top photo by
Keith Bacongco
.