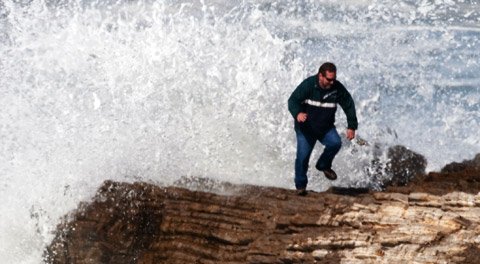 No, they shouldn't.
Of course there's no way to determine who's stupid—let alone the validity of stupid being a unit of measurement (or judgement)—but, yes, as a general rule of thumb, stupid people shouldn't blog.
What I'm referring to here are some recent comments made by blogger and entrepreneur Jason Calacanis at ReadWriteWeb 2Way Summit NYC, namely:
"There are a lot of stupid people out there … and stupid people shouldn't write."

"There needs to be a better system for tuning down the stupid people and tuning up the smart people."
Hearing stuff like that, in such blunt and unrefined fashion, will piss off most people. Yet I don't see how anyone could disagree with the essential message: people who blog junk shouldn't be blogging. They deserve to be penalized, not rewarded.
I've been quietly rallying about this for years here on Wordful. Anyone who has read my posts will detect a bit of frustration as I try to balance the truth with yet another evergreen "how to" post. And let's not forget how many times I have to grit my teeth as another self-aggrandizing blogger profits from gaming the system.
But back to Calacanis. One cannot ignore the irony of comments like that coming from the guy who created Mahalo, the sad content farm that not only churned out —*ahem*— rubbish, but also in my opinion abused one of the most common words in the Hawaiian language (it means "thank you").
No hard feelings, though. The Google Panda update wiped out a huge amount of Mahalo's traffic and now Calacanis seems to have a new direction and more fortified attitude about the future of web content. So yeah — the real mahalo goes to Google.
His latter comment, however, is worth paying attention to. It should resonate very strongly with anyone who's not stupid: "There needs to be a better system for tuning down the stupid people and tuning up the smart people."
Listen up, because there's gold here: Calacanis's "better system" suggests a massive opportunity—a call to arms for talented bloggers, editors and entrepreneurs to reconcile and refine the web into a lean, mean content machine.
Photo by mikebaird.