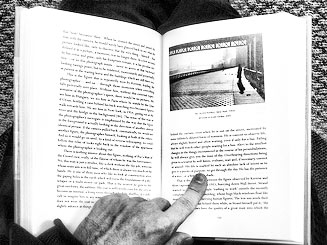 It's quality of writing, at least according to the results of this SEOMoz blog survey.
I couldn't agree more. While there so many factors to consider on a blog—such as topic, design, frequency, reputation, etc.—quality of writing represents "the heart of the matter."
Think of it this way: what makes a really great film? It's not the length or the dazzling special effects, or even the good-looking actors (although that doesn't hurt).
It's the writing, the story.
And I don't just mean copywriting—that's what advertisers use when they want to sell the film. It's basically the trailer, with that same familiar voiceover guy we've heard as long as we can remember.
You know that voice, right? The one that always sounds a little edgy yet alluring, like you really better go see the film!
That guy is great for getting butts in theater seats. That's good marketing. But what happens once the film starts is really what matters to us.
What we're after is that gripping story, that deep connection. And that's what good writing is all about—getting people hooked on your story, your content.
UPDATE: Jon Morrow of Copyblogger contends that a successful blog is about making other people happy. That's pretty hard to argue with, though I must say that if Copyblogger were poorly written, nobody would stick around.
Photo by striatic.