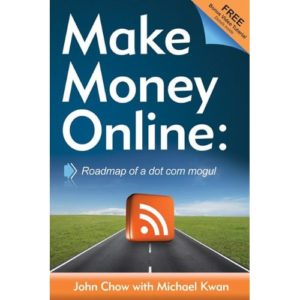 John Chow is one of the very few people I have high respect for in the make money online niche. So it should come as no surprise that I'm here to offer you Wordful's official review of his new book Make Money Online: Roadmap of a dot com mogul (affiliate link).
Quite fittingly, I read the book while on a long plane trip from Hawaii to China (where John Chow is from) seated next to The Man—my boss. Little did he know that while he was snoring next to me, I was plotting my escape from my job by reading John's book!
What I like about Make Money Online
So far, it's the best guide on blogging I've read. More so than the other books on blogging by Problogger and Huffington Post, John's book is lively, personable and full of practical, easy to understand information.
Also, Make Money Online is only 144 pages—definitely short enough to read in one or two sittings.
I applaud John decision to partner up with writer Michael Kwan. Michael gave the book a well-edited, professional polish that luckily didn't erase too much of the snarkiness and shameless self-promotion [Read more...]