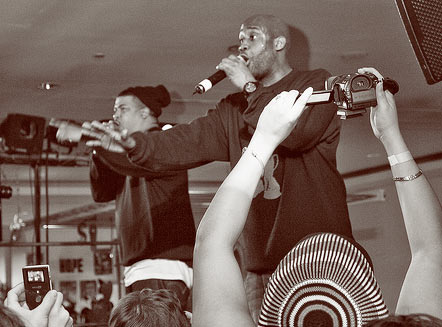 When you reach a point in your blogging that feels detached and unfamiliar–like you're being told what to say and how to say it–stop for a minute and consider the people, things and events that helped shape the blogger you are today.
Focus intently on strong influences. Perhaps a beloved grandparent who took you fishing every summer, or certain music that sums up an unforgettable era of your life.
Use those influences to enhance your creativity or share a story that connects your ideas with your real-world experience.
For example, I used to listen to rap music in high school. I especially admired the rappers who were both lyrical masterminds and courageous underdogs. Read more →