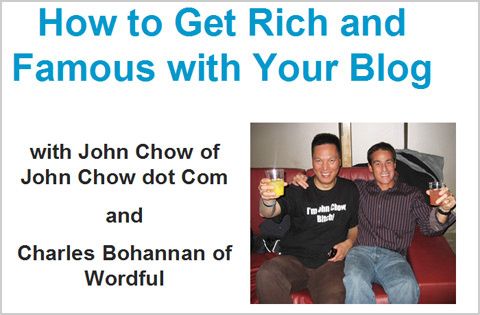 Hi there, in case you haven't heard, problogger John Chow and I will be hosting a free webinar next Tuesday at 4pm PDT called "How to Get Rich Famous with Your Blog."
Unlike what you might be thinking, this webinar isn't about some secret ninja guru technique that's going to transform your blog into a virtual cash machine overnight. So all of you looking for the instant flashy Ferraris and beach-side mansions are going to have to look elsewhere.
What John and I are talking about is actually something far more interesting and realistic: How to create great content that builds your credibility, boosts your confidence and makes you more money. This has been the passion and focus of Wordful since day one.