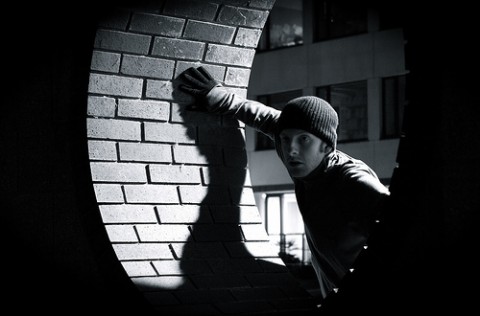 Being such a lover of words and good writing, I thought I'd chime in on one of the filthier sides of blogging: scraper sites and autoblogging.
The two terms are basically the same thing, but with a slight twist in semantics:
Scraping refers to automatically copying full articles from other blogs (or RSS feeds) for publishing on your own site.
Autoblogging just snatches the headline and excerpt for your site, and supposedly links back to the original article.
Some of the more sophisticated methods involve some sort of "magic bullet" software that does everything with a push of a button: you type in your keyword and the software just starts adding content to your blog from other sources.  At this point it becomes a fully automated system.
Why Do This?
Scraping content is a quick and easy way to get free content into your website, where it could rank well in search engines for whatever keyword(s) you're targeting. A good ranking can yield good traffic, which you can then monetize with Google Adsense.
Get enough of these sites going and you'll soon have that cherry red Ferarri and playboy mansion on the beach!
Internet marketers who like to think of themselves as dignified (but actually aren't) prefer the term autoblogging because—technically—they're only using the headline and excerpt and then linking back to the original article.
They argue that autoblogging is okay because all they're doing is providing "articles of interest" to readers and searchers.
What's Wrong With It?
It's pretty obvious what wrong with this picture, but since I'm hot on the topic, listen to my reasons:
Scraping is stealing. There's no other way to say this, really. Taking other people's content without due respect to them is textbook plagiarism. Then to use it to game the search engines for traffic? Suffering succotash!
Scraping evaporates all professional credibility. I can't see any sort of content scraper "movin' on up" to a respectable blogging or editing gig. Seems to me that once you do it, you mark yourself for a life among spammers. Can you even repent something like this?
There is zero brand equity. Yeah, forget building a brand. Stealing content for the chance of making some quick cash is not going to build much of anything but a gang of angry bloggers. Forget building a business while you're at it, too.
No value provided whatsoever. When you scrape content for your "autoblog," you're not only violating the author—you're also insulting the reader by providing false value. You're luring them in with the promise of something good, but not delivering.
It's stealing. Yes I'm repeating that. It's so bad I had to say it twice. #plagiarism.
Whether you call it black hat, gray hat, or even white hat, scraping and autoblogging are instant credibility breakers in my book. If you need to select content from other sources, do it manually and attribute accordingly.
The whole point of blogging is that it's a down to Earth and casual activity. You just can't automate that. The best editors are human.