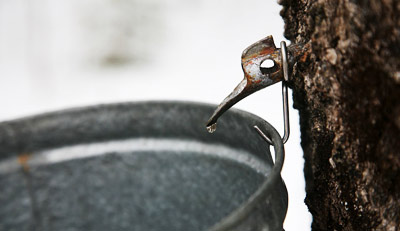 I've taken a major break from blogging here at Wordful, and it's in large part to some serious shifts in my personal and professional life over the past year. To make a very long and (painful) story short—the down economy and a few other issues forced me to to shutter my office and consultancy and venture to San Francisco to find "a real job."
On May 6 of last year, I kissed my wife and kids goodbye and left Kona for San Jose on a one-way ticket with $50 in my pocket. My sister picked me up and the next day my dad drove me up to the city, where I met up a good high school friend of mine who works at Google. I'm still sleeping on his floor.
After a character-building two months of deep hustling, I got hired at a startup as their first marketing guy. Since then, I've cut my teeth at startup life, and now about to crush it for them with some content marketing. I plan to bring the family up in by June.
But that's not what this post is about. This post is about my dream and vision for Wordful—the one that refuses to die. Every time I think about being a "company guy"–basically working for someone else indefinitely, I keep reverting back to Wordful. Aside from my family, it's all I got. I have to do this.
Wordful will be an online publishing network
Much like AOL or PopSugar or Federated Media, Wordful will be comprised of various web properties that earn revenue through ads, products, memberships, conferences and more. I plan to build a great deal of brand equity around each of these sites, with all roads leading to the Wordful brand.
How I will accomplish this
I have no capital to work with, so right now it's all bootstrapping. And that starts very basic, very simple: write. Write, write, write, write, write. 1,000 words a day to start, until I am in full command of the flow of content, then start outreaching, networking and publicizing.
I'm also going to start with building only one site and no more. I need to force myself to zero in on a single project without falling for shiny object syndrome. I have a fairly good idea which site I want to do (think video + Drudge Report style in a spectacular, action-packed sexy niche.)
So yeah, Wordful is back!