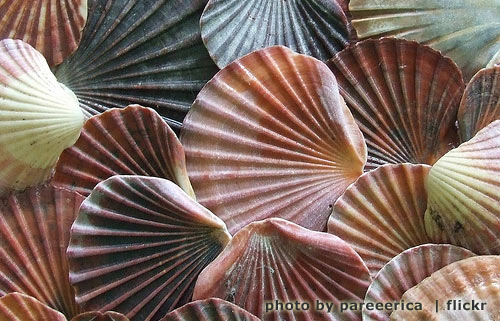 I've actually been waiting for 2008 to hurry up and close forever, because for many reasons, 2009 just seems so much more promising.
Anyone willing to dip their toes into the social media-blogging web-o-sphere is sure to be pleasantly rewarded. The shift in American leadership will bring profound opportunities to people like us who embrace the potential of 21st century. (Aside: can you believe President Obama is from Hawaii and he surfs?) I think, as Gary Vaynerchuk says, now is the time to join the Gold Rush because if you don't — you'll be left behind.
I've made several resolutions in my head, and I'd like to share the ten most important ones, right here, right now:
Stop being a nobody: On the web there are movers and shakers. I am not one of them, yet. I'm getting tired of following the gurus all the time while ignoring my potential for guruship. My number one goal for 2009 is the become known by many for being and doing great and original work. I think the secret to this lies on being true to myself and my talents, working my buttocks off, networking and embracing the community at large.
Use my time wisely

: I have a wife and four children, and that alone is enough to make many men settle for a stable 9-5 with steady pay and benefits. Not me — I've gotten this far living on just enough risk, luck and talent to scrape by. If I can pull together a bullet-proof schedule that leaves nobody or no task neglected — while staying fit and happy — then I believe I can accomplish everything else on this list.

Take blogging seriously

: It's my goal to be a "pro-blogger," or one who makes a good living from blogging and (see #1) — being a Somebody. I intend to expand wordful.com (and some other blogs I'm developing) into indispensible blogs of the 21st century. As far as other blogs/websites, here's a hint of a few domains I've purchased over the past few months: wordful.tv, runnerbunny.com, hiddenocean.com, familycoaster.com and others which will remain unnamed.

Focus on long-term growth

: This means to use 2009 as the staging year for 2010 and beyond for growth of all aspects of my life: family, work and self. I'm not looking for any overnight schemes to make a quick buck, but rather building, word by word, minute by minute, a sustainable model of expression, profitablity, fulfillment and expansion.

Publish only what's excellent

: I mean this very seriously. I've noticed on many blogs there are some posts which are clearly filler content, like someone in a one line post mentioning the DVD release of Lost Episode 5. I actually don't look fault those type of bloggers because they're riding a lot on their online popularity/persona/personality, and that's okay. But that's not what I want to be known for.

Be more natural:

In the early months of my blogging (from October to now) the greatest struggle I've had is trying to sound like someone I'm not. I've curved my writing to fit what I think is an acceptable if not commerically appealing voice. Simply said, it's not working for me: writing becomes slow, labored and forced. Blog posts show up infrequently and it becomes a mental nightmare. Part of 2008 was a final realization and belief in myself that I can do this if I can just be who I am. When I apply this concept to blogging, success seems so much more attainable.

Get this blog on the radar

: People have to know who I am and what I'm offering. Aside from the bit-by-bit strategy of blogging, commenting, visiting forums, tweeting, etc., I plan to make connections with some of the people at the top. This means confident and courageous, unsolicited approaches to people like Vaynerchuk, Rowse, Huffington, Clark and many others. The only thing holding me back here is having an active blog and "original idea" in place so I'll be taken seriously.

Start making some cash-heesh on the web: My goal here is to earn an income of $1,000 per month by December 2009. This will be a considerable challenge because I seem to be at odds with being a writer/publisher and being a salesperson/marketer at the same time. I hate the fact that I am writing to get paid, even though it's what I want to do.
Write more and write faster: 

I'm a writer, and as I've said before there's no more running and hiding from that fact. But if I'm a writer that means I need to write, right? I think there's a huge backlog of things I was supposed to have written all the years I avoided it while dabbling in other trades — so I owe the universe a lot of words. One great skill I can merge into my writing will be my editorial experience, which will help steer and enhance the viability of my blogs.

Support the new Obama Presidency: This is not a political statement, but a patriotic one. I usually don't step forward with my inner most views on my country and its leaders, but I'm very keen on upcoming President Obama. From all accounts I've seen and heard he's a genuine local boy from Hawaii (like me) who has answered a call to greatness (my aspiration, too). If I can be of any service or influence with my work with Wordful or anything else, count me in. I can no longer just sitback and watch while 21st century history is being made. I need to be part of it!

OK, readers: I'm out until next year, which is only 1 1/2 days away. Aloha and Mahalo and Hau'oli Makahiki Hou to you all!.