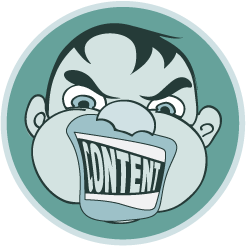 Should you really be reading this post right now?
Don't you have more productive things to do?
I'm half-kidding. I mean, I appreciate your attention. I'll make it worth your while.
But I must ask: How much time are you spending feasting on other people's content versus creating your own?
All-you-can-eat content
This fairly new notion of 'free' on the Internet is turning out to be the most massive buffet of content ever. It's whatever you want, whenever you want, all for free.
And the best part is—there's no line, and the food is just how you like it.
But that's the catch. It's too easy. [Read more...]