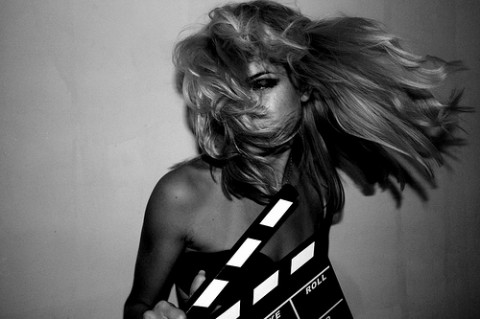 If you've given up on "kicking ass" and being a "rock star," don't lose hope: there's still plenty of room for being one of the most cliché and predictable personalities on the Internet. We're talking McAwesome.
The great thing about being boring is that it's super easy and can happen to you overnight with almost zero effort. And once you've 'made it,' you can set everything to autopilot and conquer the world absolutely nothing!
Ready to get started? I'm going to lay this out step by step for you, and it's really important you follow all the steps, otherwise this isn't going to work.
Here we go!
Step 1: Pick a red hot niche
It doesn't matter what you pick, just as long as it's super popular—something everyone and their mother are doing. Forex, golf, parenting, internet marketing, weight loss are just a few ideas to you started. Bonus: you don't have to like it!
Step 2: Slap up a website
Don't spend too much time on this AT ALL—you just need a place to put all your content. Use WordPress, it's free. Just Google "free WordPress template" and pick something that looks decent. Flashy is good.
You'll also need to pick a domain name. Don't spend much time on this, either (catchy domain names are totally overrated). For example, if you're in weight loss, pick something easy and obvious like www.kickassweightlosssystemsfordummies.com.
Step 3: Slap up some content
Everyone needs content, even boring and unremarkable people. What you're going to need are a bunch of keyword-laced articles related to your niche. There are two no-brainer ways to do this:
Use autoblogging and/or scraping software. Trust me, this is great stuff: all you have to do is install a plugin on your site and it will go out and finds other people's content in your niche. Then it pulls that content into your site and automatically publishes it. A true push-button content solution!
Farm out your content. There are tons of content creation services that can whip up article after article for you for super cheap. I'm talking like a penny per word. Drop 20 bucks on one of these guys (that's BIG money to them, by the way) and you've got yourself plenty of content to spin your magic.
Step 4: Get as many Twitter followers / list subscribers / Facebook friends as possible
In social media, it's all about quantity: you need to get as many people following and friending you as much as possible.
There are a few ways to do this: you can go to somewhere like Fiverr and pay someone $5 to add Twitter 1,000+ followers to your account. Same goes with Facebook fans, etc. You can also just start following/friending a bunch of people yourself.
The important thing is to make sure your profile says something really appealing to people who want to make all their dreams come true, like:
Working online to attain retirement by helping others do the same thing. Yes, everyone says they are doing this but, can they prove it?*
or something a little softer like:
Expert business coach supporting entrepreneurs to increase profit, social impact, and free time.*
*These are taken from real Twitter profiles.
Step 5: Tell people how to "kick ass" and be a "rock star"
Here's where the fun begins, where you start really getting your name out into the most boring conversations on the web.
What you'll want to do is start writing some blog posts about the "ingredients of success" and what it takes to "be a rock star in your niche."
This isn't hard to do. There will be many blah people just like you writing the same thing, so all you really have to do is start copying what they're saying.
Be sure to use words like "awesome" and "unconventional" and "epic" to really get people's attention, too.
Before you know it you'll be like this guy!
Conclusion
That's it! 5 easy steps to being an amazing kick ass internet rock star a PREDICTABLE NOBODY in no time at all.
Please do drop me a line and tell me how it goes. I really want to know if I've got the winning formula here.
Photos by yngrich, Lenny Montana and nenuache.