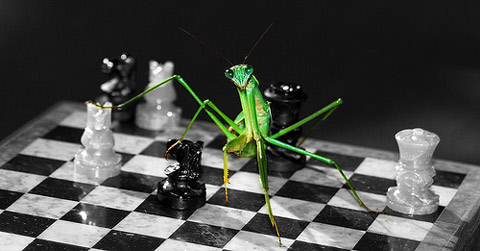 Gary Vaynerchuk may be the master of the crushing it with a personal brand, but he was dead wrong when he declared on national TV that the resume was dead. The resume remains the first thing any employer asks to see.
If you're like me and looking for a great career with meaning and lucrative work, I recommend you take Google's advice on how to prepare a resume.
You may not be interested in working at Google, but it's helpful to understand how their reputable hiring prowess can make you a better applicant no matter where you choose to work.
The first two tips are stated directly by Google. The last three are my own which I gathered from "reading between the lines."
1. Only include essential information
This is simple but necessary to understand: on your resume, the only info you need to share is your name and contact info. Leave out anything which might in any way bias the hiring manager, such as gender, age, family status, sexual orientation, etc.
What this really means is don't hide behind or tout anything about your personal life which you think might help you get the job. It's an amateur strategy that will instantly land your resume in the rejection pile.
2. Customize your resume by highlighting the skills that are relevant to the position
Another obvious tip, but think about where you can improve this. Look for places to cut needless details that may seem important to you but have nothing to do with the job they want to fill.
I must have gone through at least 30 revisions on my own resume to get this part right, and I'm glad I did. Take a look.
3. Use terse, powerful language
Your choice of words determines the depth of your impact on your resume. Use clear and uncomplicated language that solicits just as much attention on your smaller accomplishments as your larger ones.
For example, I've built websites for all of my past employers. Not too big a deal, but instead of saying "Built the company website," I opted for the more impressive "Built and curated [the company's] website to cater to a high caliber and diverse international audience."
Also, the debate on resume length rages on, but I say keep it to one page. This way, you're forced to be concise on the those details that explain the impact of your work.
4. Be honest
It's so easy to stretch details on a resume, isn't it? Well, don't do it. There's nothing worse than submitting a resume you know inside isn't an accurate representation of you (plus, you probably won't get the job).
Besides, when you apply to somewhere as tough as Google, they make very clear that you better know your stuff. Anything you list on your resume is fair game for testing, verifying and questioning.
5. Speak their language
When you apply to a company, be sure to take time to understand their core values and culture.
I recommend reading and watching every bit of content they have on hiring and the kind of employee they're looking for, and then jotting down some "feeling" keywords that best describe their character and culture.
You'll want to tactfully integrate some of these keywords into your resume. It obviously counts more if you actually share the same values. Either way,  these sort of "invisible" details will score you points when you're up against many well-qualified applicants.
Photo by mysza831.