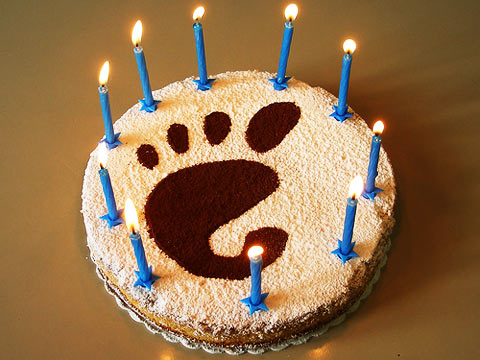 Sick of hopelessly blogging for dollars? Instead of taking the easy way and giving up, consider using your blog to:
Make you famous, or at least position you as a bona fide expert in your field. Ideas can carry much more currency than dollars, especially when people trust you.
Expand your brand. Sounds cliché, but it's true. Look at Shoemoney: he blogs everyday without a hint of sales pitch. Yet, his brand is strong. In fact, if it wasn't for his blog, Shoemoney wouldn't have a brand at all. Money in the bank—yes—but no brand. Huge difference.
Exercise your 1st amendment rights. Free speech is ever so precious. So why not trade in some of your inner capitalist for some outer expressionist? Stop worrying about the market and start speaking your mind to the world. It feels grrrrrreat, by the way

.

Make conversation. I could tell you that conversation has been the lifeblood of human relations ever since Neanderthals, but you already knew that. Right?
Influence, educate, inform and entertain people. Now there's a boatload of opportunity. Pick one or two and go for it.
Impress potential future prospects. Resumé is to dead fish as blog is to professional introspection. The right people (employers, professors, VCs, soulmates) can and will notice you when you've got a blog.
Build content for future projects. Labor of love today, book deal tomorrow—or something like that. All the time and energy you're putting in now is adding up to chapters of your best content. You own it, so use it.
Direct readers to your money making ventures. There's nothing wrong with using the internet to make money. Use your blog to drive attention and traffic to the sites you monetize. Like I said—there's nothing wrong with using the internet to make money.
Make friends and connections. Virtual, smirtual—we're still human. We thrive not from technology but from each other. So reach out and touch someone—with your blog.
All of the above. My personal favorite.
Here's what Malcolm Gladwell says in Outliers about building success: work is meaningful as long as it's  autonomous, complex and rewarding. This is what blogging is all about!
Photo by barisione.
[Disclosure: Outlier link is Amazon affiliate.]